It has often been observed that when war tears apart a place, the worst sufferers are women and children. The same thing seems to be happening in Syria.
This country, which has been embroiled in one of the bloodiest and most horrendous conflicts in recent decades has already claimed the lives of thousands, if not millions, of people.
The humanitarian crisis has been made even more severe due to the dislocation of multitudes across the country, also amounting to millions, that has created an almost unprecedented refugee crisis that the world is finding it hard to deal with.
But as stated above, children seem to be one of the worst sufferers from this hellish conflict. Some of the most heart-wrenching photographs from the crisis have been those of children. Who can forget that video of a little boy sitting somewhere with blood covering his entire body or that indescribably painful image of a boy lying dead on the beach.
But these images don't tell you the entire extent of the crisis. Those kids who are still in Syria and are safe from violence are also suffering. The misfortune that stalks them is not the threat of bombs but of malnutrition. This calamity, most associated with Sub-Saharan Africa, has been strengthening its grip on Syria as well.
When the whole country has been rendered unstable and large parts have been shattered, the food economy is bound to suffer.
The Cruel Truth About Malnutrition In Syria
If you want to see malnutrition in its worst manifestation in the war-torn country, then look at the facts that emerged from Eastern Ghouta in 2017. This besieged area outside the capital of country was held by rebels and was being fought for by the Syrian forces.
In October of last year, UNICEF revealed that there were more than 1100 malnourished children in this place itself. Some of them were suffering from the most acute form of this disease which greatly reduced their chances of survival. Furthermore, the mothers were equally ill-fed and many were unable to produce breast milk. This condition of Eastern Ghouta, which had been held by rebels since 2013, unfortunately, might not have been unique.
While Eastern Ghouta has been the worst example, it's quite possible that places facing similar ordeal may also be suffering acute food shortages which would have the worst effect on pregnant women and their children.
When pictures of some of the malnourished babies emerged from Eastern Ghouta, they were too graphic to even look at for some people. The percentage of children less than five years old who have malnutrition in this suburb is 11.9%. When the price of bread in this area is 85 times higher than that in Damascus, no wonder parents are unable to feed them properly.
The resultant stunting of growth and deaths has only further emphasized the point that this crisis is taking its most severe toll on those who are caught in the pincer movement between the rebels and the forces of Syrian President Bashar al-Assad. In spite of places like Eastern Ghouta being deemed as de-escalation zones, the nutrients required for children are not reaching them.
Efforts Of UN To Curb Malnutrition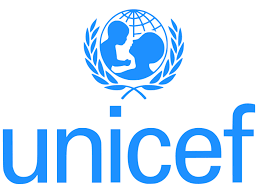 To respond to this issue, UNICEF has stepped up its preparations for the year 2018. They, along with their partners, plan to provide help to 1.7 million pregnant and lactating women along with children who are suffering from acute form of malnutrition. This organisation has also treated 8,200 children for Severe Acute Malnutrition. Apart from this, UNICEF also has a target of 2,323,000 for the children and women (either lactating or pregnant) that they want to provide micro-nutrients to.
My Hope
Thankfully, the presence of media in Syria, although greatly limited by the conflict, has allowed these stories to come out and take the attention of the world. In my humble opinion, UNICEF remains our best hope of conquering this severe problem. Hence, all those who wish to lend their help should contribute to it.
UNICEF is doing a reasonably good job but a lot more remains to be done. So, let's continue backing its efforts and also pressurizing the governments around the world to try and bring this conflict to a speedy end.